Welcome
I would like to be there for you during the challenges you face while trying to conceive up to when your child is a toddler.
Topics during counseling can range from loneliness, stress in relationships, grief, emotions or decision-making.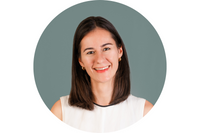 Limits of Online Counseling
The psychological counseling offered here is not a substitute for psychotherapy. In the event of acute mental crises or mental disorders, please contact a psychotherapist in your area. If you are unsure whether psychological online counseling is right for you, please contact me and we can examine together what is appropriate in your specific situation.